South Padre Island Realty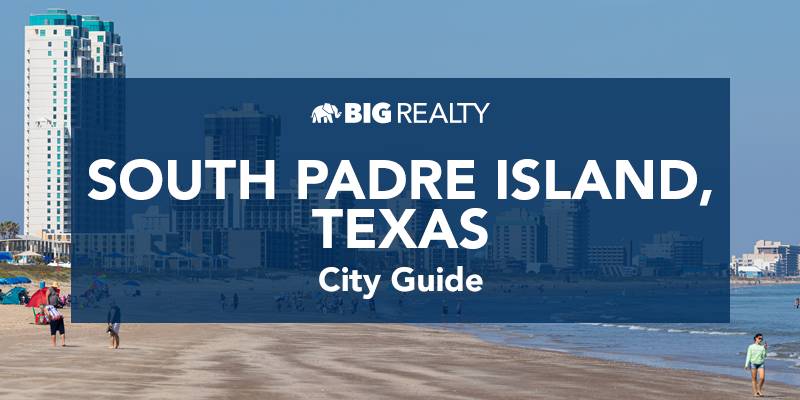 Overview
Located in Cameron County, TX, South Padre Island is a small town in an incredible location. Despite a population of just 2,762 individuals who reside within just 2 square miles, the town delivers an abundance of amenities and activities befitting its status as a beloved resort town.
The town of South Padre Island shares the larger South Padre Island with Isla Blanca Park and Port Isabel within Cameron County, TX. It is just 30 miles north of the historic Brownsville, TX.
Thanks to its vibrant vacation atmosphere and gorgeous weather, South Padre Island is a busy, upscale, spring break and vacation destination. It offers families and individuals of all ages a wide variety of activities to enjoy, from incredible food to memorable water excursions. For individuals who have the money and the desire to live in a resort town, South Padre Island has much to offer.
Real Estate
Because South Padre is a highly desirable resort town, area real estate is among the most expensive in Texas. The median home price is $304,900. Despite the high real estate prices, however, 67 percent of residents own their homes, thanks to a per capita income that is almost $9,000 higher than the national average.
Because it is a sought-after resort town, South Padre Island makes for a very sound real estate investment, where properties are almost certain to appreciate in value. In addition to single-family homes, the town also boasts numerous condo complexes and luxury hotels, particularly along the water.
Get Around in South Padre Island
Because South Padre Island is only 2 square miles, you can navigate it on foot. However, many residents own a car in order to easily commute to the jobs in the surrounding area. With a commute of just under 20 minutes, lower than the national average, however, you rarely have to worry about getting stuck in traffic.
Public transportation is largely nonexistent in South Padre Island. However, you can choose to take a shuttle to various points around the town.
Life in South Padre Island
Life is laid back and fun in South Padre Island, with the economy driven primarily by tourism. During peak vacation season (e.g. March and July), the population of the town swells with vacationers, who take advantage of the numerous attractions, dining, shopping, and water recreation available throughout the town.
In particular, water activities such as fishing, dolphin watching, and horseback riding on the beach are popular. You can also relax at one of the town's many spas, enjoy fine dining at one of its incredible restaurants, and even enjoy a lively arts and culture scene. Activities abound both for spring breakers and families.
At other times, the town is quiet, populated primarily by its year-round residents, who often telecommute to white-collar jobs. If you enjoy waterfront living, resort town life, or a quiet existence alongside a few other people, then South Padre Island has just what you want.
Real Estate Facts
Average Home Value
$304,900 Average Listing Value
Real Estate Market
Testimonials
" THE BEST REAL ESTATE COMPANY…simple as that! "
- D. De Leon
" BIG Realty is truly a different type of real estate company. They are completely hands on and get fully involved in the transaction. When you work with them it's like working with family. "
- C. Quintanilla
" We had a great experience! They answered promptly and they are very knowledgeable. I'm very happy with their service and I definitely recommend them to anyone. "
- Julie Arriola
" Rick seemed very knowledgeable and a nice guy! "
- R. Cadet
" I got a USDA Loan i didn't know much about the how to process after contacting a few real estate agencies no one would reply, but Eva Longoria from BIG Realty did. She was on top of every deadline and appointment. The loan was on a strict time limit and wow we were amazed at how ready she is everyday to get things done the process was about 4 months and we got our dream home after looking at about 8 homes with her. …couldn't have asked for a better realtor…Eva Elizondo is the best realtor in the Rio Grande Valley! "
- A. Hinojosa
" Thank you Rick again (Benavides) :), finally we have our house, our castle. Feels good to have the keys to the house in our pocket!!! It was a rocky road for us and I believe it was a rocky road for you too, as the other agent did not get involved that much and there were quite a few issues and unfinished business with this property. Without you, this probably would not happen. Definitely will recommend you to others and there will be plenty. "
- Jana Brown
" Amazing group of professionals! "
- R. Britt
" I met with Mr Joshua Benavides, and it was a joy meeting him. I thought I had been scam but Big Realty came thru. I WON N a bear is always a bear. Come and visit them. Very respectable n very polite gentlemen. "
- Blanca Galvan
" A big thanks to Joshua Benavides. Made the experience of buying a home super easy, and was always there to answer all of our questions. Highly recommended! "
- David y Dacia Garcia
" Joe Aguilar from BIG Reality has been extremely patient and supportive as I venture out in search for another home to fit my family needs. I am confident that Joe will market and sell my current home AND assist with the purchase of a new home. "
- T. Guerrero
" A great group. As a fellow Realtor I have had great experiences working with them. "
- A. Longoria
" Very organized! They have a huge network to buy or sell. Fully recommend their entire team. "
- Alejandro Montante
" Karla Villalobos helped us out selling our home and we are very happy with the work she did!!! "
- L. Tejeda
" Karla Villalobos was very friendly and answer all my questions during an open house visit on a property which I'm interested into purchasing. Thank you for your time. "
- R. Toledo
Previous
Next